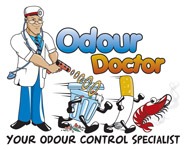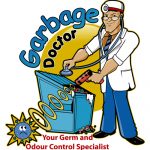 Over the years we have successfully used our commercial odour and germ control systems for many different commercial applications. For most purposes, we usually recommend either the Garbage Doctor® or our Odour Doctor® equipment – depending on what best suits the clients needs. Some examples of commercial odour control applications we have been asked to address include:
Odour control for grey/black water processing plants
Odour control for water recycling plants
Odour control for kitchen exhaust fans and grease odours
Germicidal treatment and sterilisation of food processing areas
Odour control for industrial food processing plants
Loading dock odour control
Commercial grease trap odour removal
Commercial garbage odours in rooms, chutes and compactors
This is by no means an exhaustive list – if you have deodorising or germicidal requirements which you think our robust odour removal systems may be able to help with, please contact our team on 1300-ODOURS (1300 636 877) and we would be happy to discuss the available options with you.
Commercial Odour Control Systems – Installation Examples
Our commercial odour control systems are available in affordable purchase and lease options in; Sydney, Brisbane, Melbourne, Gold Coast, the Sunshine Coast and Auckland.