Purifying Solutions Pty Ltd is a market leader for commercial odour and germ control systems, specialising in foul air treatment for garbage rooms, garbage chutes, garbage compactors, grease traps, loading docks and grey/black water processing plants.
All of our R&D and product design is done in-house, here in Queensland. Our approach integrates a continual state of R&D, with the same staff who are installing and maintaining the products every day, providing constant feedback to improve efficiency, performance and ease of maintenance. This is an important advantage, as our equipment is operating 24 hours a day, 7 days a week and any downtime can effect the health & safety of your premises.
The Garbage Doctor® equipment is unique in the marketplace, and we are very proud to have had customers upgrade from numerous other product types to our Garbage Doctor® range – with improved air quality usually evident in less than 30 minutes of operation.
Bruce Taylor, the Managing Director, started the Australian side of the business 2006, having come from a long background in the Ozone industry in New Zealand, which included 5 years as the General Manager of an Ozone manufacturing company that specialised in water treatment systems for municipal and military water supplies.
Shane, Jimmy, Danny, and George make up the rest of the team, all of whom bring unique skills and qualifications to ensure our industry leading products are matched with friendly, professional and welcoming service for our customers.
Thank you for taking the me to learn a little more about our company — please do not hesitate to contact us if you have any questions, and we sincerely look forward to being of service to you!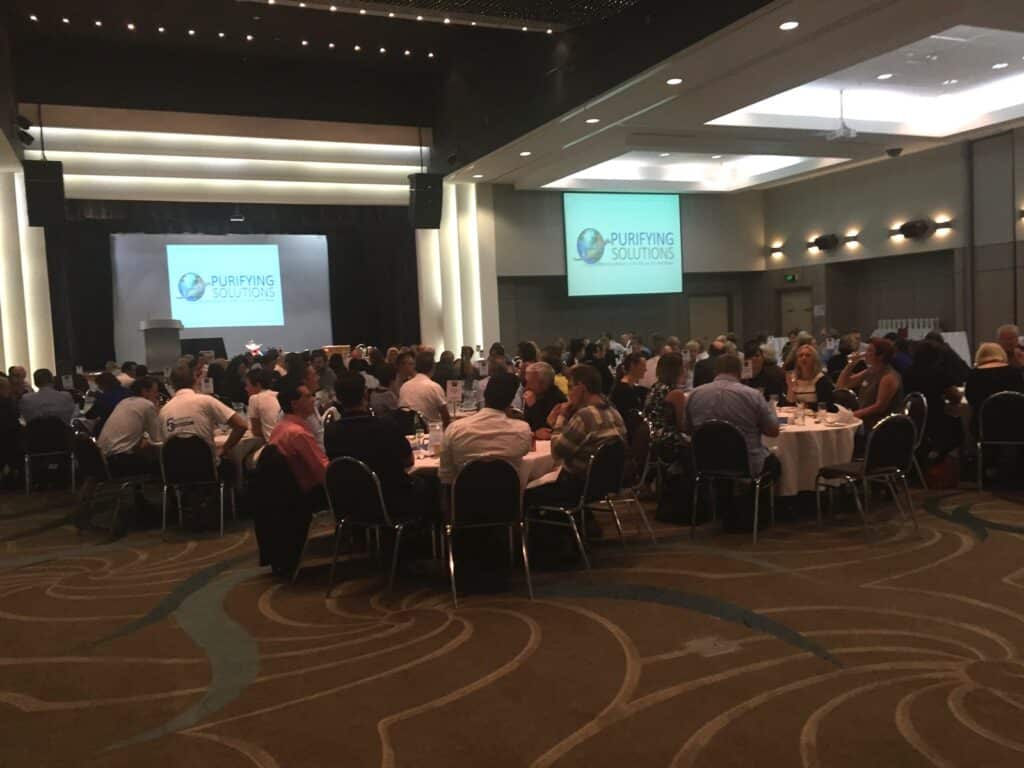 Our team presenting at a trade evening.